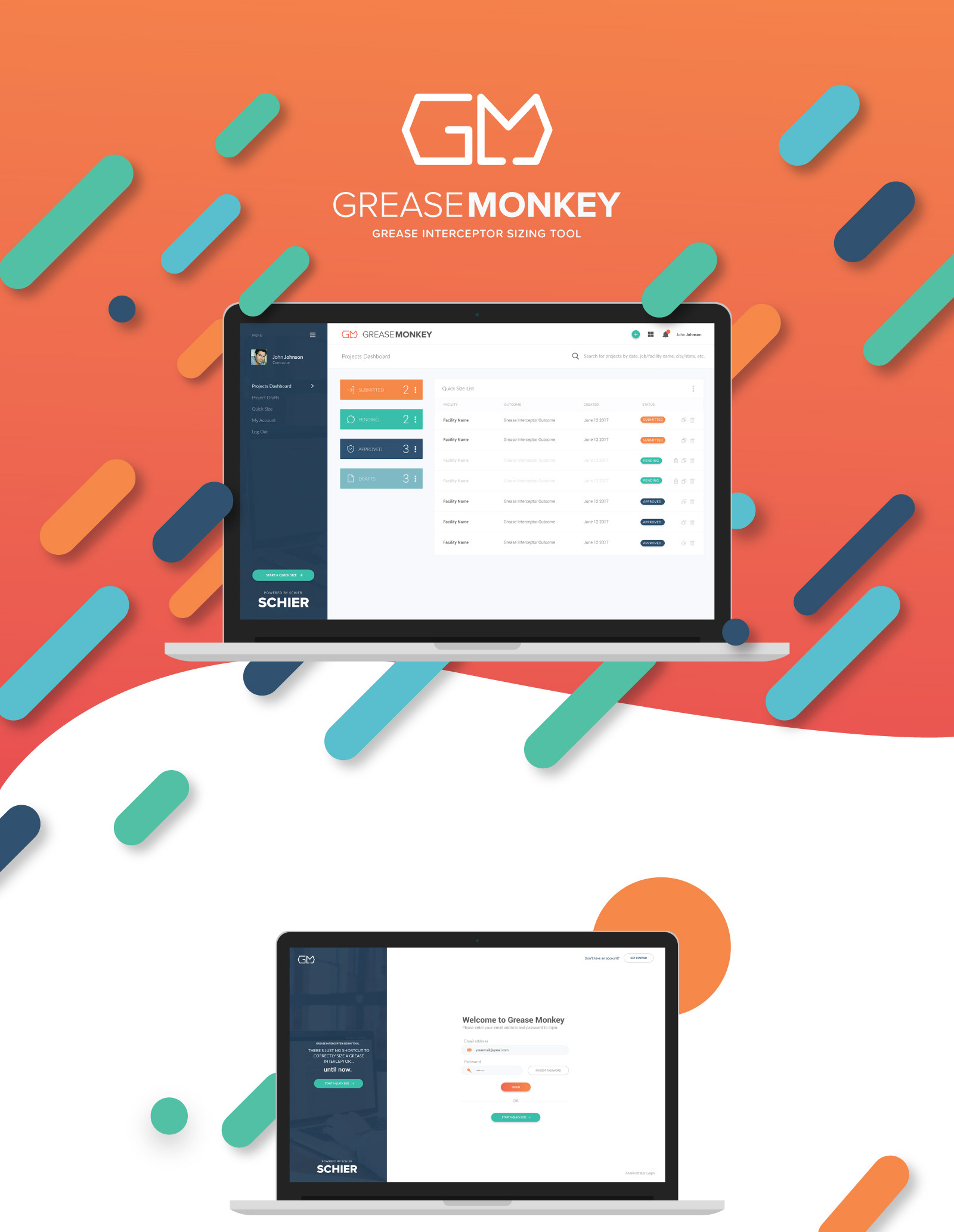 An all-in-one screen that allows you to create a Grease Monkey account, sign in to your user account, log in as a system administrator, or simply, start a ballpark grease interceptor sizing.

Grease Monkey allows the user to take a short questionnaire. Upon completion, GM kicks out a quick size summary that gives the user a recommended grease interceptor based on their submitted answers.
From this screen, the user can access their completed, processing, and drafted sizings. In addition, easy access to the account settings, recent notifications, and the option to start a new quick size.
Every administrator is assigned to review and approve grease interceptor sizings. From the admin dashboard, they can common on a user's sizing, suggest a different sizing, or reject a submission.