Client: Fox Elementary PTO (Parent Teacher Organization)
Given a fairly broad idea of what the client wanted for a new logo, the following four designs are what I created to get a better sense of the client was trying to achieve with their "new look".

The client prefers the circular logo, with the hands shaking in the middle. From this base design, I created the following three logos to see if I could spice up their new look just a little more. 


The client wanted to also see a variety of modern logos, with color.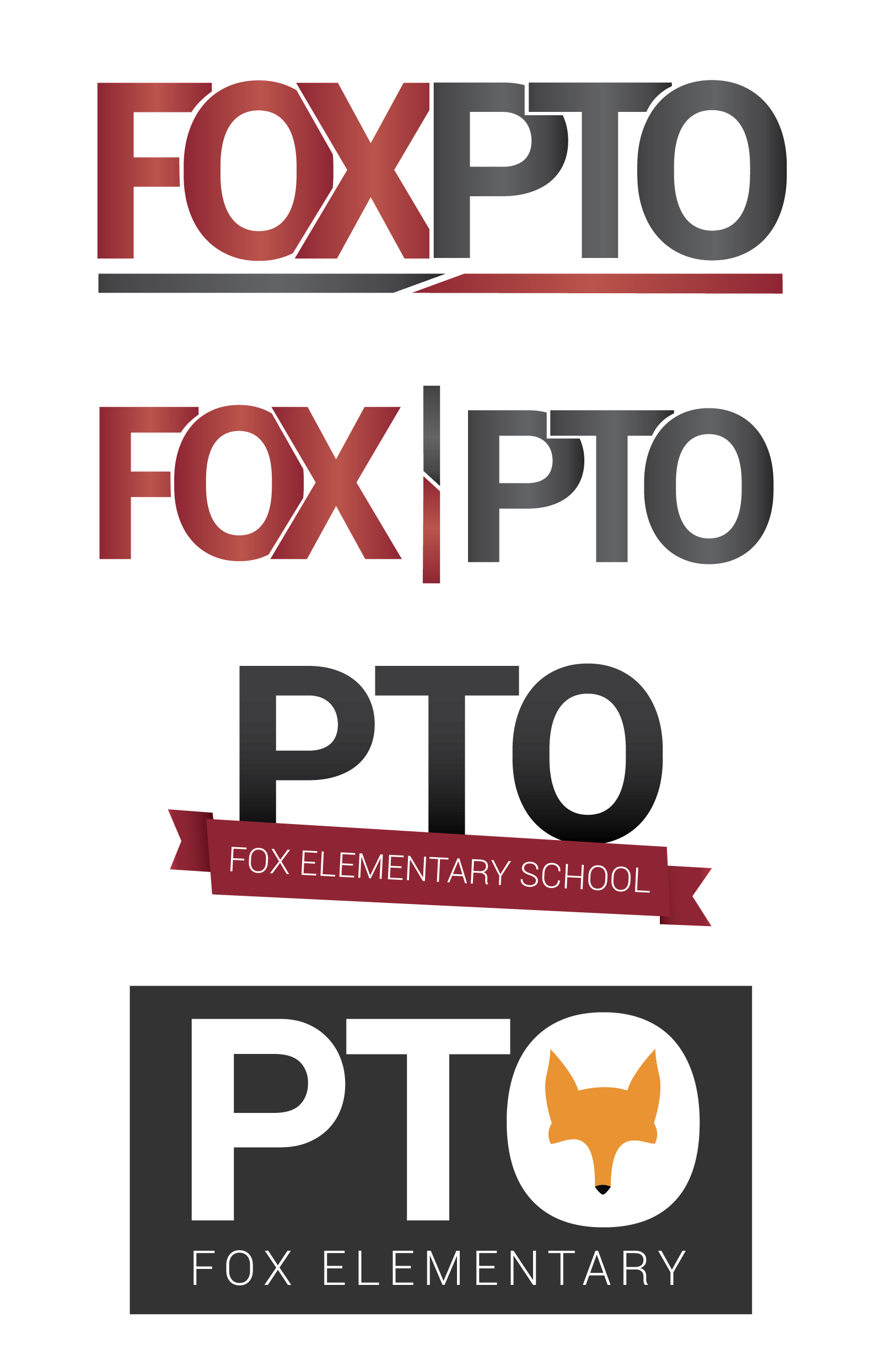 The Fox Elementary PTO finally chose a logo to be used to represent the organization.